OptnBuy
---
This application was built for the client who is involved in E-commerce business and needs a system on which they can put up all the items with all the selling features incorporated with the application.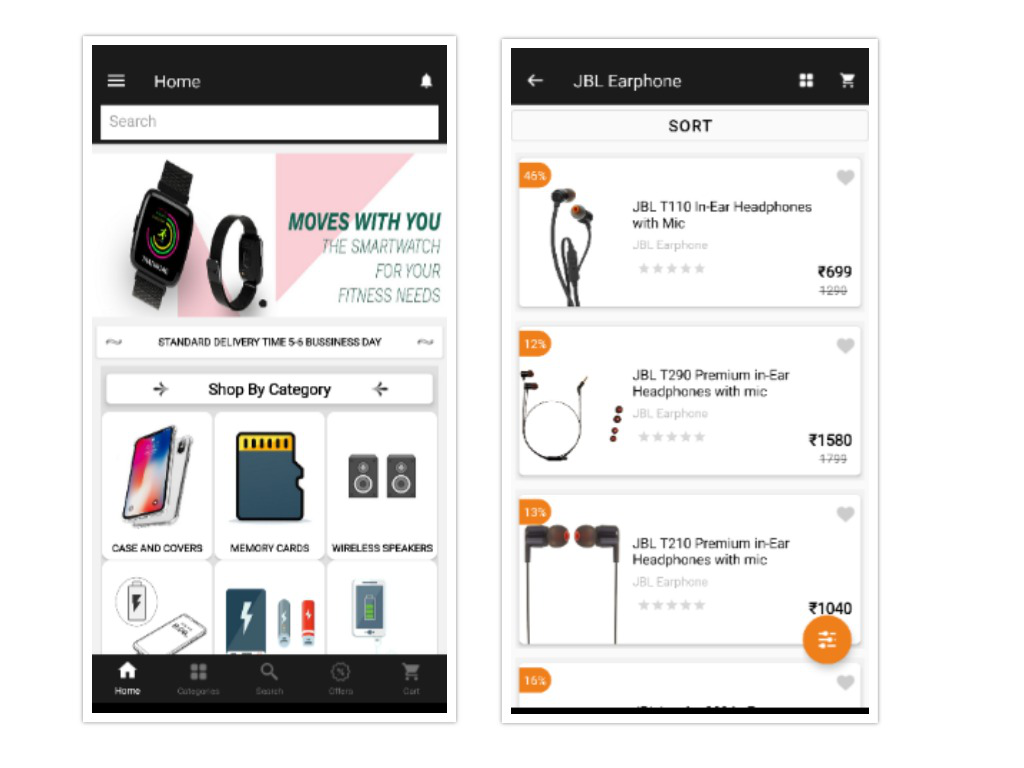 Client Requirements
Client was looking forward to have features for their application:
A application showing selling items in categories as per customers want.
Proper payment gateways for online payment of the product.
Trackable service for products so that the customers can track their product from dealer to their door step.
Should be compatible with every devise.
Challenges
Client is successfully running B2C E-commerce business. client wanted to make their business more portable for their customers by a mobile applications, The challenge was to create a mobile based application incorporated with the features like search bar, shopping cart, login id, registration, contacting details.
Technology
Our Technologies
ASP.Net MVC
REST API
MS SQL Server
C#.NET
Javascript & JQuery
Android & iOS (JAVA & SWIFT 4)
Plexoc Solution
We Solutions provided:
Proper payments gateways for the application which allow the user to pay online.
Registration for the users account so that the customer can handle the account personally and client could manage customers conveniently.
Categories wise listing of the product.
Outcome
Plexoc successfully developed mobile application, covered all the area of the E-commerce business. Client is successfully running the application, it has really helped them, and core benefits are:
Customers feel more convenient
Extra features can be added
Compatible with every device
Gallery